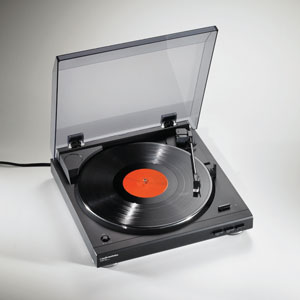 I was never one to really take care of the records I had when I was young. The fact that my brother always used my Funky Town single as a Frisbee didn't help the longevity of my record collection either. If you have lots of vinyl records that you want to convert to digital files Audio-Technica has a new, and lower cost USB turntable.
The new turntable is called the AT-LP2D-USB and it connects to a computer via USB. The turntable has an aluminum platter, Dual Magnet stereo cartridge with replaceable stylus, and a tone arm with damping control.
The turntable ships with software for Mac and PC track conversion with Cakewalk Pyro for Windows and Audacity for Mac and Windows systems. The device supports 33-1/3 and 45 rpm records. Audio-Technica offers the turntable for $229.
audio-technica, USB turntables