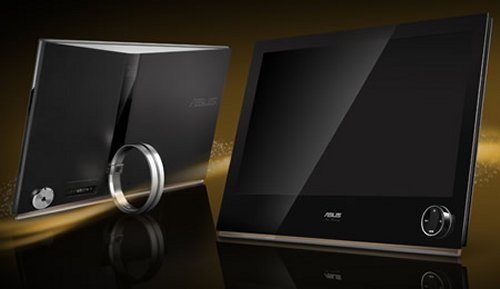 Back in September, ASUS announced a new range of ultra sexy LCD monitors called the Designo MS. Well, now the range has been upgraded to the LS series with the latest model dubbed the Designo LS246H. This monitor is designed to be as eco friendly as it can be as it's manufactured with 50% less hazardous materials than most monitors and uses up to 30% less power.
The 23.6-inch monitor will handle both HDMI and VGA connectivity, which means that you can easily connect your video game console or any other device that supports those formats. The monitor features full HD with a 1920 x 1080 resolution and 16.7 million colors. There's also a touch sensitive control dial in front and a ring shaped stand to prop it up.

How's that for elegant design?
ASUS, Designo, LS246H, monitor