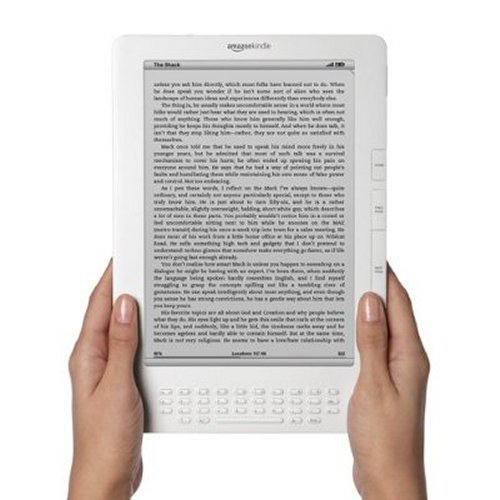 Amazon's Kindle broke an important record on Xmas. On Christmas, the company sold more Kindle books than physical books. Yes, they did have a huge push for the holiday. Many people got a Kindle for Christmas and ordered a bunch of eBooks. But it's still impressive.
The question is can they maintain this momentum? Were it not for a huge banner on their front page for the last week, begging you to buy the Kindle in time for Christmas, sales would not have been so sweet. So we aren't sure that they can maintain strong sales, but who knows.

For every Kindle sold, these users do need stuff to read however. Time will tell.
Amazon, books, christmas, ebooks, kindle, sales