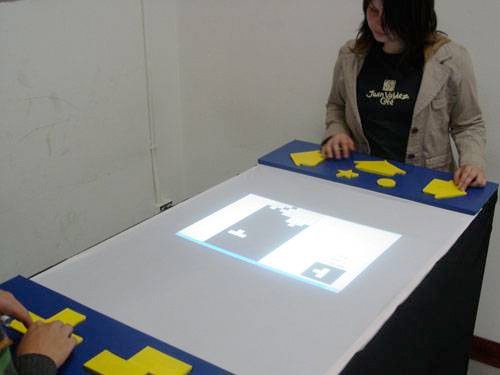 There's no arguing that Tetris is a true classic. We've seen countless interpretations of the game. Now we have a two-player Tetris table that looks like a whole lot of fun.
The idea is that one of the players gets to choose the pieces to send down to the other player, which makes it more difficult to get the right pieces to fit. Talk about frustrating! Still, it sounds very intense. We can only imagine that soon there will be some serious Tetris wars fought on this thing tournament style.

I'd love to play this.
2 player, Arcade, classic, Tetris table