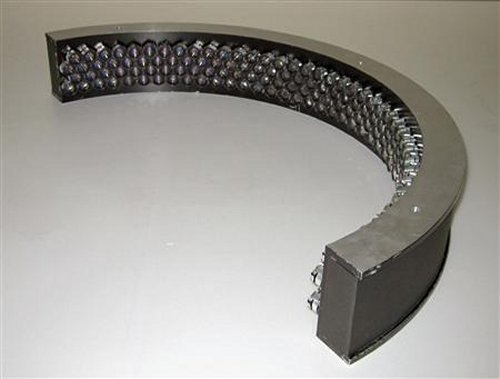 This looks more like some device that would give Geordi LaForge light therapy than a camera. It was developed at the Nagoya Institute of Technology has been certified by Guinness World Records as sporting the most lenses in the world. 158 lenses that is.
It was built over six months, to capture images of a swaying flame from as many angles as possible. The lenses are in four rows on the body of the device, which is 7.2cm high and 47cm in diameter. Each lens costs $2.10.

It's amazing what you can do when you want to solve a problem.
158, camera, Guinness Record, lens