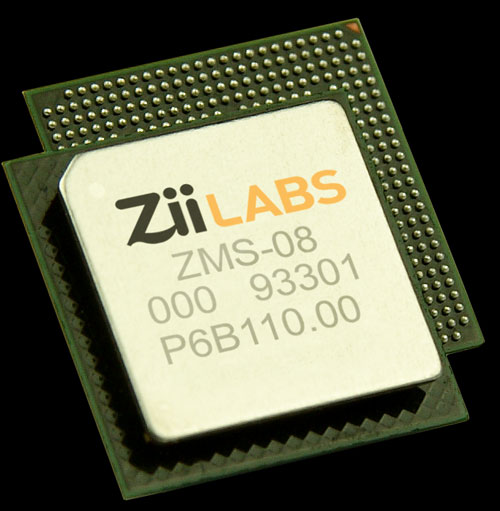 Each time I watch YouTube or other video on my iPhone I wish the thing had better video quality. ZiiLABS, a Creative subsidiary, has announced a new media processor aimed at portable devices like netbooks, media hubs, web tablets and more called the ZMS-08.
The media processor promises full 1080p Blu-ray quality video for low-power handheld devices. The chip supports 1080p encode and OpenGL ES 2.0 graphics. X-Fi audio is also supported by the processor.
The single media processor has the ZiiLABS StemCell computing array for media processing along with a low-power ARM Cortex processor at up to 1GHz operating frequency. The device will be shipping in mass quantities in Q1 2010 and is sampling to manufacturers now.
Creative, Media Processor, ZiiLABS