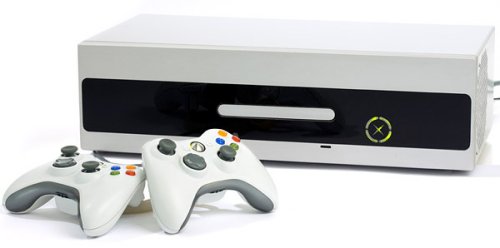 Gaming consoles aren't always the most beautiful things to look at. But it doesn't have to be that way. Here's proof. This XBEE (XB Elegant Edition) mod ups the consoles exterior look and makes the Xbox 360 stand out from the crowd.
Upon seeing this beauty the usual cries of photoshop went up, but it's actually real. It was designed by Sweden's Industri Repro. Each case can have up to three 120mm fans to keep things cool and hey look, that's no rrod. Why it's green and full of life.

It's actually a little larger than it looks in that staged pic, but who cares. It has class.
casemod, DIY, Elegant Edition, hack, Xbox 360