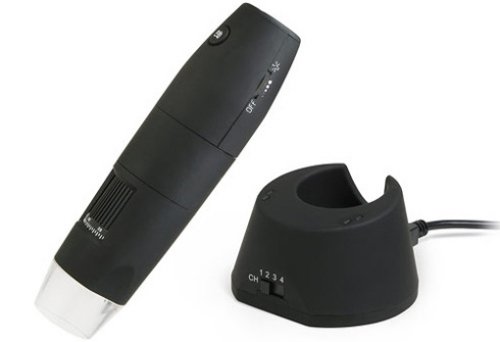 You love Science right? If you could, you would look at germs all day under the lens. Well check this out my Science geek friend. It's a new Wireless USB Digital microscope from ThinkGeek that uses the 2.4GHz wireless frequency with a switch on the cradle/wireless receiver for choosing one of 4 channels.
The microscope can magnify the object from 10x to 200x and comes equipped with 8 white LEDs around the lens for extra illumination. Some other features include a built-in Li-ion battery that can be recharged in the cradle.

The Wireless USB Digital Microscope is $139.99.
Digital Microscope, USB, wireless