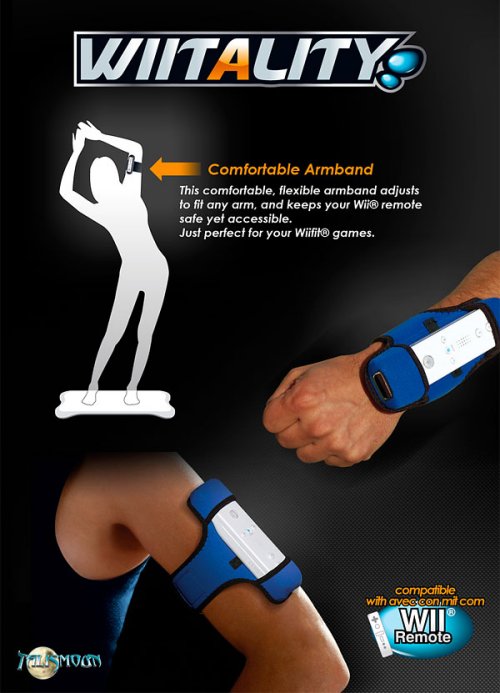 Man, playing games on the Wii can be hard. You are expected to do stuff like move your arms, hold them up, push buttons… All while holding the Wiimote. Add an exercise game to that, like Wii-Fit and it can be brutal. What, do they think we are superhuman?
Well, Talismoon's Wiitality accessory can help. What we have here is little more than a neoprene band that holds your Wiimote in place, securing the controller on your arm with Velcro straps. At least they aren't trying to charge a ton of money for it. The Wiitality will cost you $3 at Amazon.

Which I guess beats losing your grip on the Wiimote and having it smash your television.
band, holder, Wii Fit, Wiitality, wrist