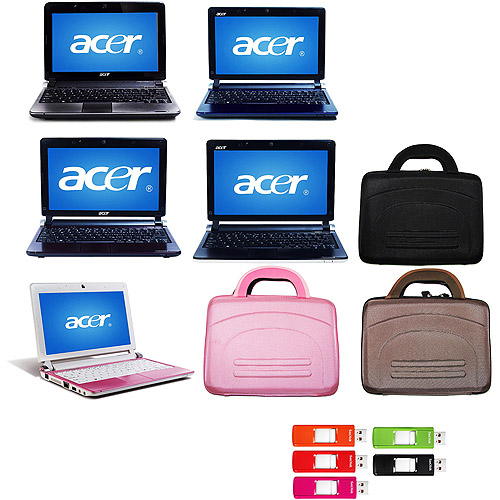 Last Friday was Black Friday, one of the busiest shopping days of the year. Today is the online equivalent called Cyber Monday when online retailers urge shoppers to spend money online. Walmart.com has some good deals for Cyber Monday that are available now.
Walmart is offering a Kodak 12MP camera for $89. It also has an Acer 10.2-inch netbook for $268 with a case and a flash drive. You can also get your hands on a 22-inch Samsung LCD HDTV for $268.
Gamers can grab a Nintendo DSi value bundle with accessory and game for $189. The Wii value bundle includes the console, two controllers, a game, and accessory for $249. If the PS3 is on your shopping list, Walmart.com has it for $369 with two games, a Blu-ray movie, and a Sony Blu-ray remote.
Acer, Kodak, walmart