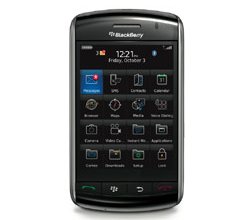 So you've put off that purchase of a Blackberry, right? You've been waiting for a deal. Well, don't wait any longer than next week. That's when Walmart shoppers will be given a $100 gift card if they purchase nearly any BlackBerry phone on a 2-year contract from AT&T, Sprint, T-Mobile or Verizon Wireless.
The offer starts at 8AM local time this Saturday and is in effect through November 20th.

The handsets that are included with the deal are the AT&T Curve 8310, AT&T Bold 9000, Sprint Curve 8330 (Red & Titanium colors), T-Mobile 8520 (Black, White, and Frost), T-Mobile Pearl 8120 (Emerald), Verizon Storm and Verizon Storm II.
$100 gift card, BlackBerry, deal, purchase, sale, walmart