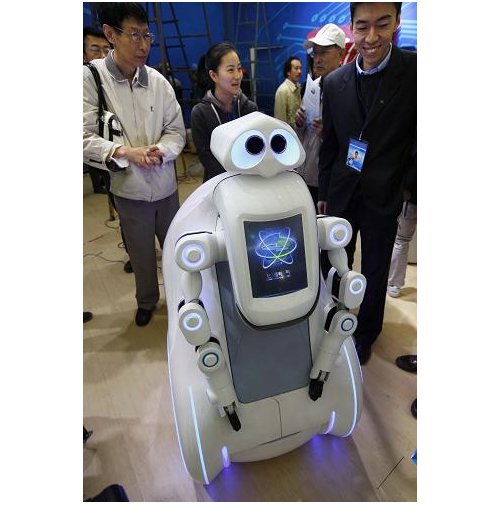 What do you get when you cross Wall-E with a butler? You're looking at it. It has Wall-E's eyes and the snootiness of Jeeves, your elder manservant.
This robotic butler just looks like an old sad and lonely Wall-E. It made an appearance at Shanghai's New International Expo Center where they are hosting the 2009 China International Industry Fair. Sadly there are no other details about the bot. But just looking at this guy makes me sad.

Wonder if Eve fared any better.
Butler, japan, robot, Wall-E