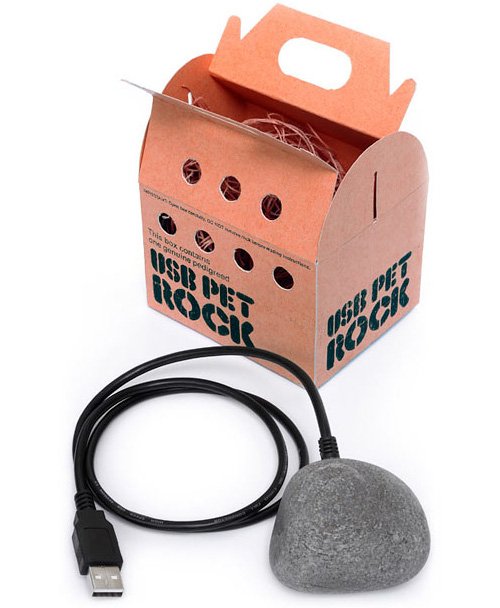 Remember the old Pet Rock craze of the 1970s? Well, it's back and with a USB upgrade no less. I never understood the appeal of Pet Rocks myself, but maybe that's because I'm not a sucker. This USB-powered update just sits there, like it's predecessor and does nothing.
Much like the Tauntaun sleeping bag, the USB Pet Rock was an April Fools Day joke that has turned into a real product. For some reason.

If rocks excite you, then by all means drop $10 on this hunk of rock.
novelty, Pet Rock, USB