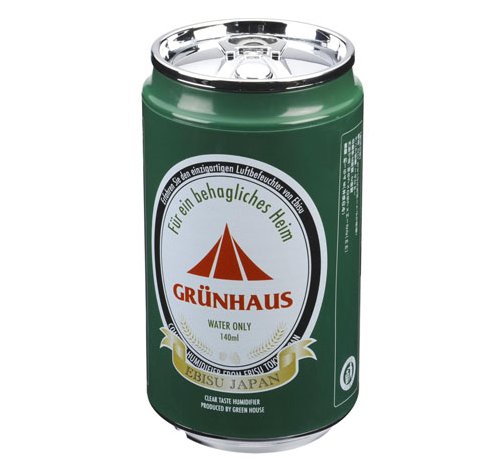 In the "things that look like other things" category, check out this USB humidifier disguised very badly as beer. Beer normally humidifies your insides with tasty intoxicating brew. This can won't do that for you. Instead it will make your area all moist while reminding you that you need a beer.
It's from Green-House of Japan. Just put a filter in the device, fill it with water, and plug it on your PC via the USB port. It costs $64.

Now think about how much real beer $64 buys.
Beer Can, Humidifier, USB