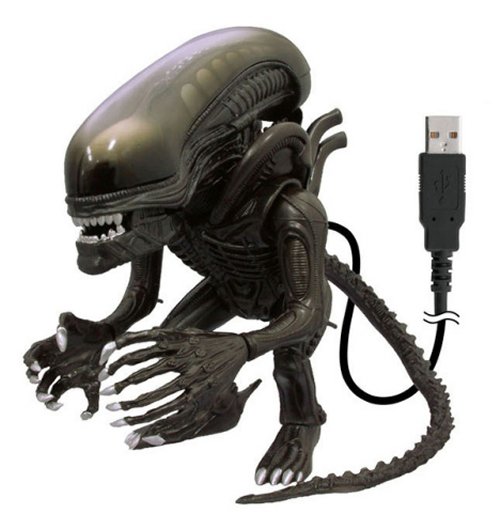 Check out this awesome USB Alien figure. Since it plugs into your USB port, it must have some storage right? At least 2GB. Nope. Apparently all it does is stick its illuminated tongue out.
The head or limbs don't even move. Why they wouldn't give it storage, we have no idea. It's supposed to be scary, but it's actually pretty cute. Unless you are a pint sized Ripley, in which case this thing is pretty easy to kill.

This one is an Alien fail. For ¥ 6,450.00.
alien, Illuminated Tongue, USB