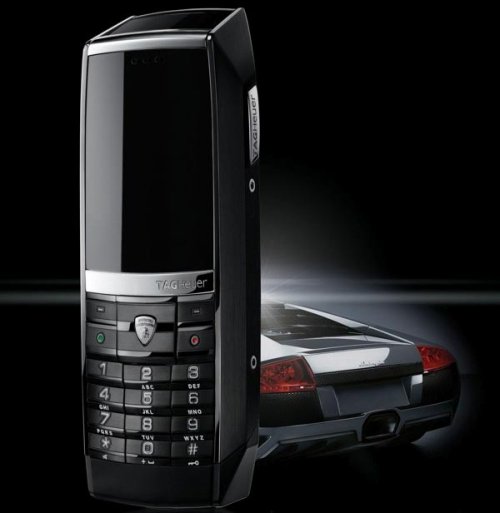 Tag Heuer has launched a new luxury mobile phone, aimed at those with too much money and no taste. The TAG Heuer Meridiist Lamborghini Mobile Phone features a case made from a combination of hand brushed stainless steel, calfskin leather, and 60.5 carats of sapphire crystal glass on its dual display.
It sports a 2 megapixel camera, a battery that will give you up to 28 days of standby time and up to 7 hours of talk time, video recording and playback, support for MP3 files, plus it comes with 2GB of storage and USB 1.0 support so you can connect it to your PC.

There will only be 1963 sold. No word on pricing, but obviously they will be expensive.
Lamborghini, Meridiist, phone, TAG Heuer