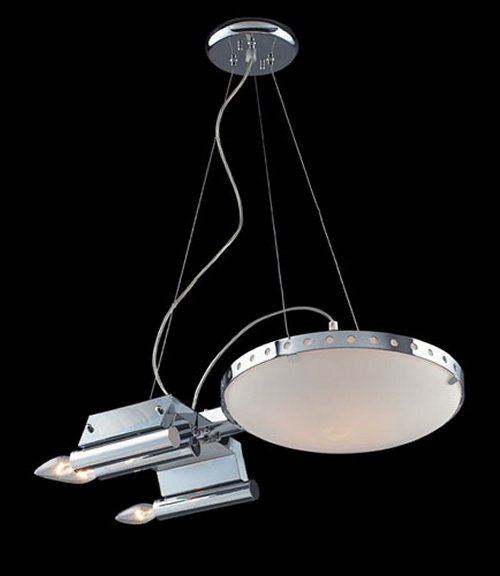 Check out this "Star Ship" Chandelier that boldly goes where no lighting has gone before…while skirting copyright and licensing issues by offering up a generic chrome finished and terrible re-imagining of the Enterprise.
The back looks like it came from the original Klingon ships, while the front is very much like the Enterprise's saucer section reinforced with Erector set parts. It's still pretty cool though and would fit into any geek home nicely.

An out of this world $189.00.
Chandelier, enterprise, lamp, Star Ship, Star Trek