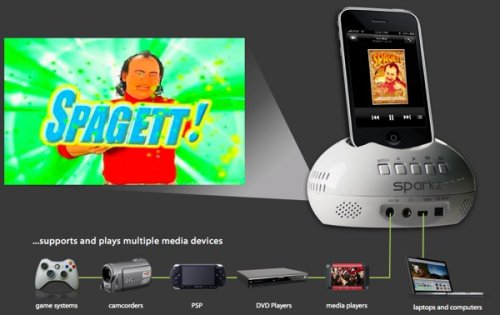 If you're looking for an Apple handheld pico projector, you have one more option. Sparkz is a dock that is compatible with your iPhone, iPod touch, or iPod video, along with other A/V and VGA sources. It features 640 x 480 resolution, a 60-inch viewing area, and stereo speakers.
How much would you expect to pay for this device? 250? 350? This can be yours for the price of $495. Is it worth it? I'll let you be the judge of that. It will also charge your iPhone and it comes with a tripod.

Charging and a tri-pod? How thoughtful of them.
Dock, iPhone, iPod, projector, Sparkz, video