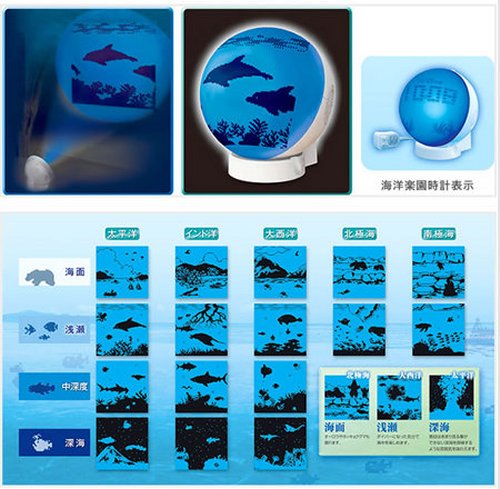 Fish are cool to look at, but keeping them alive and healthy is hard work. Seiko Clock and Takara have come up with a gadget that lets you have fish with zero maintenance. Sadly the animated fish look like they are being displayed on a Gameboy. The device displays the time and reacts to your touch.
You can use it as a typical alarm clock or a night light too. It will also project dolphins and other marine life onto your wall when you open the dome. It has four display modes, an external projector, Touch sensor dome, 5 level volume settings and comes with an AC Adapter.

There ya go fish lovers. Have fun.
aquarium, clock, fake, fish, projector, Seiko