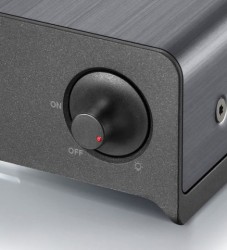 Samsung has a line of external hard drives that are aimed at users looking to back up their data called the Story Station. The line uses 3.5-inch HDDS and is currently available in 1TB capacity. Samsung announced a new version of the drive is coming soon with new features.
The new drive has 2TB of storage space and has both eSATA and USB connectivity. The eSATA connectivity allows the drive to operate at 3Gbps transfer speeds. The 2TB of storage is enough for 500,000 MP3s or 560,000 digital photos.
The drive ships with Samsung Auto Backup and Secret Zone for securing personal files. The Story Station is set to launch by the end of November at $299 for the 2TB version.
hdd, Samsung