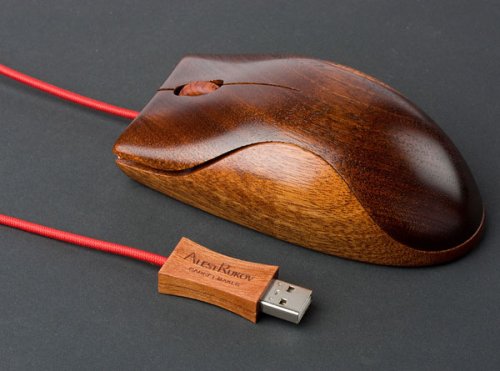 Computer mice are mostly boring, but now and again something new catches our eye. Like these beautiful computer mice made from exotic woods. They were created by Russia's AlestRukov, each one handcrafted from cultivated sustainable woods and carved, sanded and polished until they are shiny wood bling.
Each one is built from quality electronic components and feature an optical resolution of 1600 dpi, along with microswitches rated for over 1 million clicks. If that isn't enough, how about a stiff, yet bendable cable that keeps the cord from getting in your way.

As usual, be prepared to pay for such luxury. Prices range from €668 to €859 (or $996 to $1281).
Eco-Friendly, mouse, russian, wood