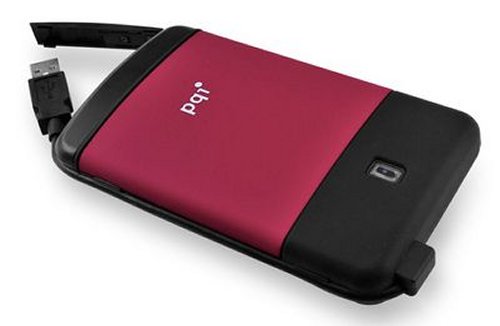 Hard drives have come a long way, buy they are still prone to failure if you drop the drive. And that's no fun at all. Luckily for us all pqi's H560 Ultra Shock Proof Hard Drive can ease our minds by being able to withstand military standard drop tests.
The 2.5-inch SATA drive within is connected to your PC via USB 2.0, and the drive comes in 320, 500 and 640GB sizes. The 500GB will cost you about $120, and comes with a standard 3-year warranty.

If you have the dropsies, you'll want to invest in this one.
H560, hard drive, PQI, shock proof