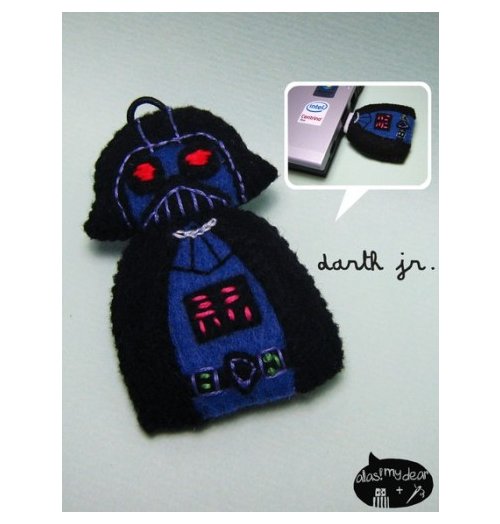 We've seen our share of Star Wars USB drives, but Etsy seller Alas My Dear has hand made some of the most adorable we have ever seen. These are hand knit Star Wars plush dolls that double as USB flash drives.
You used to fear Vader. Now you'll want to cuddle up to him on a cold night. The drives cost from $40-45 for 2GB with a $10 4GB upgrade option. There are a few to choose from, like Yoda and slave bikini Princess Leia for example.

Better get one now. These are too cute to last.
Cute, darth vader, Plush Star Wars, USB Flash Drives