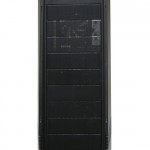 For many people the case they choose when building their computer is based more on price than anything else. Computer cases can cost hundreds of dollars for high-end parts made from aluminum with a fancy design. NZXT makes a line of cases that tend to be among the cheapest and offer good looks and performance.
The company has announced a new case called the Tempest Evo that is a mid-tower case designed to E-ATX standards allowing it to accept larger server motherboards. The machine has lots of fans with two in the top, two in front and one on the side and in the rear included.
The case has nine 5.25-inch drive bays with three of them external and the rest internal. Eight internal 3.5-inch drive bays are offered and the case has seven expansion ports. The thing can be has with a 500W PSU. The case sells for $99.
case, nzxt, pc