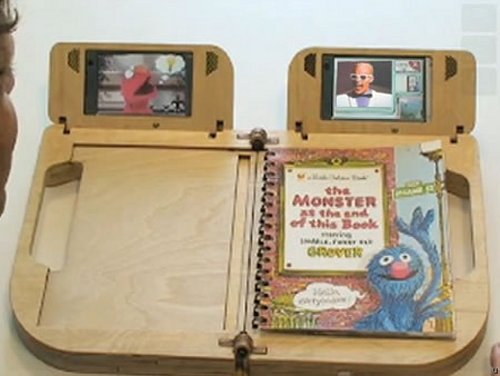 We adults have the Kindle and the Nook, along with other e-readers. But what about the kids? It's the kids who we want to get reading. Nokia is at least thinking about the children.
The Storyplay e-reader is a new take on storytelling and reading. It will feature Elmo from Sesame Street on a removable paper book that's attached with magnets. The reader has two screens. One will display Elmo and his antics, while the second screen will display a live video screen. (Displaying what?)

Not sure if kids will like this, but we will see.
e-reader, Kids, Nokia, Storyplay, wood, Wooden