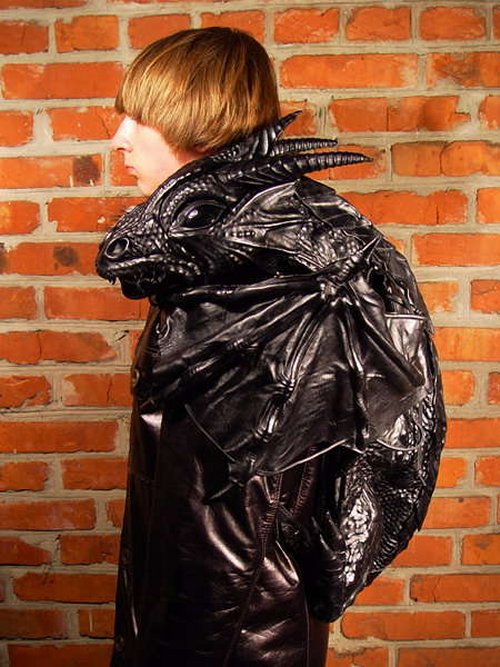 No the image above does not show a black dragon attacking that man. Nor is it dry-humping his back while he walks on unaware. The man wears the beast willingly. For it is the New Dragon Backpack. The perfect accessory to hold all of your D & D books and dice, WoW stuff etc.
Yes, it's a backpack that looks like a dragon is humping you, while nuzzling your neck lovingly. For some reason you can even open its mouth to place your cellphone inside.

It's just wrong. On many levels.
art, backpack, Dragon, New