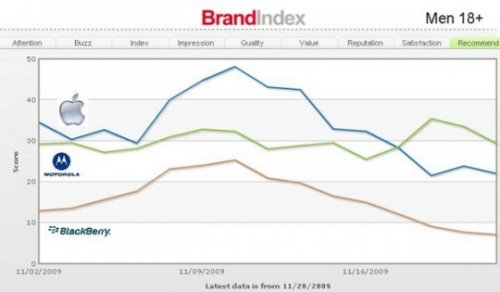 This is going to be surprising to some of you and the title above seems impossible, but after you look at the situation more in depth, you can see why Motorola would have a stronger brand loyalty than Apple. The info comes from a recent survey from YouGov's BrandIndex.
I wonder what changed recently? Oh yeah, the launch of the Motorola Droid and Verizon's not-to-kind-to-Apple advertisements.

Which side are you on? The Motorola Droid, or iPhone 3GS? Let the brand loyalty fight begin!
Apple, brand loyalty, Motorola