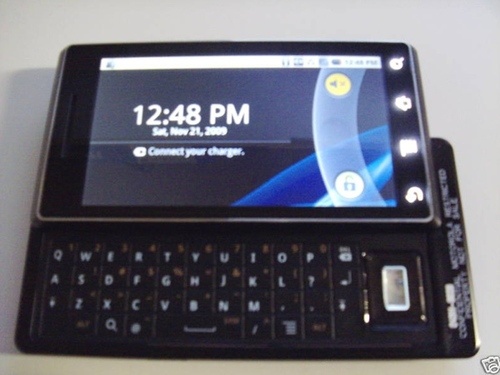 Looks like Ebay's latest interesting thing is this Motorola Droid prototype, if turns out to be the real thing. The seller says that the phone is a "limited edition," and one of only five prototypes produced. Not that we automatically take this guy at his word.
However there are some differences that indicate that this phone differs from the standard Droid. Like the keys being silver instead of gold, the bezel is chrome and the LED lighting on the buttons is enhanced.

The phone is fully operational and just awaiting activation. Bidding starts at $485. Do you trust this dude?
droid, eBay, Motorola, prototype