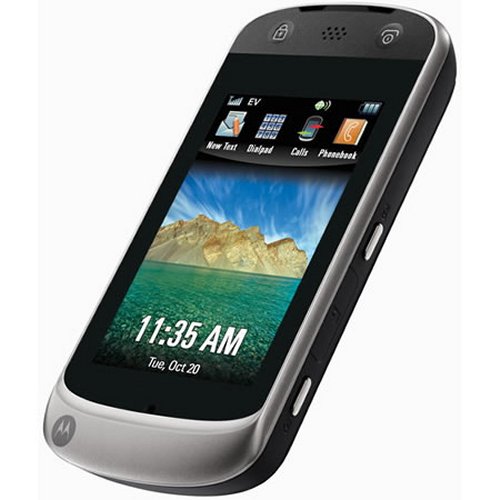 The evidence continues to mount that Motorola is getting their act together. Here comes the Crush. The Crush is an EV-DO Rev.0 device that features a 2.8" touchscreen (240 x 400 pixels), a 2 megapixel camera, virtual on-screen QWERTY keypad, Stereo Bluetooth and a 3.5mm handsfree port.
Looks like the controls are located at the top of the screen which is a bit weird, but the Crush also incorporates a few other functions like a Tap to silence feature, a pedometer, microSD card support for up to 16 Gigs of additional memory and a 950 mAh battery. Motorola claims 4.5 hours of talk time.

Nothing on pricing or availability yet.
Crush, Motorola, phone, Touchscreen