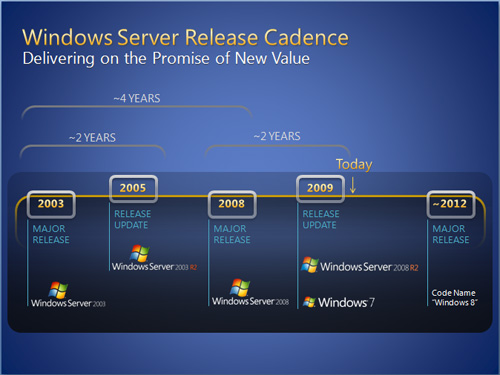 Microsoft makes most of its money form Windows and Office. These are two of its most important products and the Windows OS is normally on four-year release schedule. Microsoft blew that with the often delayed Vista OS and Windows 7 has just now hit the market.
A leaked slide from a roadmap shows that Microsoft plans to offer Windows 8 in 2012. The slide shows Windows 8 is a major release and Windows 7 was a release update.
I wonder what the difference between the two is in Microsoft's terms. I guess Windows 8 will break away from what Windows 7 is doing rather than being similar and just tweaking a few things. We have several years before we find out for sure.
Microsoft, Windows 8