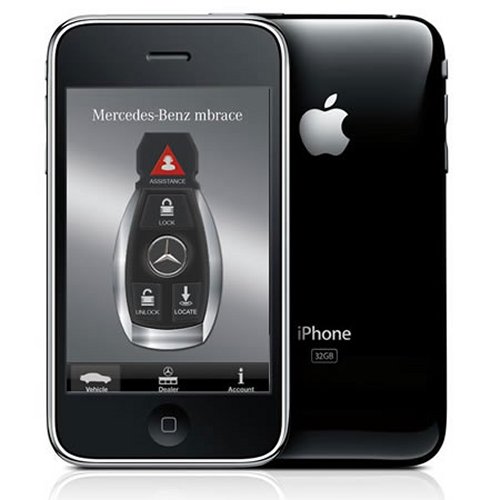 When Mercedes says they want you to get personal with your car, they mean it. Recently Mercedes-Benz USA and Hughes Telematics, Inc. launched mbrace, which brings an unprecedented level of connectivity to Mercedes-Benz drivers and allows them to customize their in-vehicle experiences.
The system allows drivers to connect with their vehicles via an iPhone or BlackBerry, and remotely lock or unlock their vehicles, locate them in crowded parking lots or city streets through a map and much more.

It used to be that only 007 had so much control of the vehicle.
BlackBerry, iPhone, Mercedes