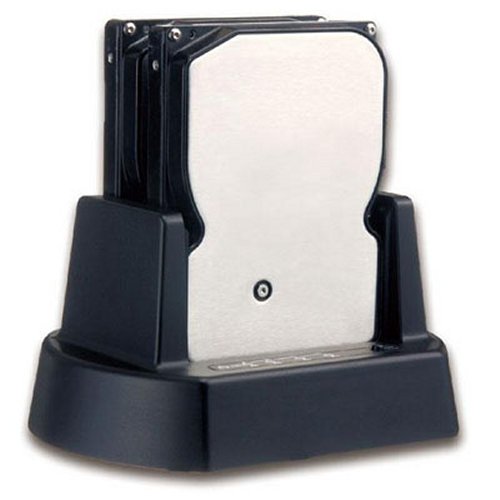 Most people don't clone their hard drives, but when you have to do it, it can be a real pain. If you have to clone hard drives on a regular basis, you might want to check out this Double Rack USB/ eSATA dock. It allows you to plug in two hard drives, and clone one from the other.
The most interesting thing here though is that it doesn't require using your PC to do it. No need to tie up your machine at all. You can also use it as a regular hard drive dock too. It can even clone PS3 hard drives.

At $90 this is well worth it just for the ease and convenience.
clone, Double Rack, drive, duplicate, hdd, Marshal