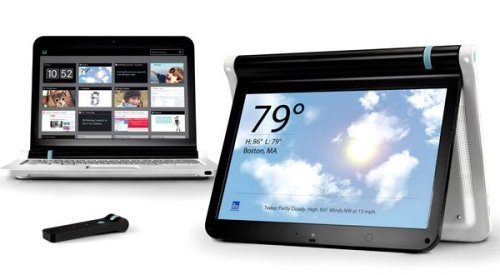 Litl describes their Webbook as "an internet computer that works great with your favorite websites". The Litle Webbook aims to be versatile and can be used as a standard netbook or, flipped around, as a TV device with an optional remote and "TV style" control knob.
Some features include a 12-inch LCD display with an Intel Atom 1.6GHz processor, a GPU that can playback H.264 in 720p, 1GB of RAM, and 2GB of built in flash storage. What sets it apart is that it has no hard drive. All data is stored on the Internet. You'll also get built-in WiFi, a headphone jack, HDMI, a USB 2.0 port, and a built-in webcam.

The The Litl Webbook will cost you $699.
Litl, Netbook, Webbook