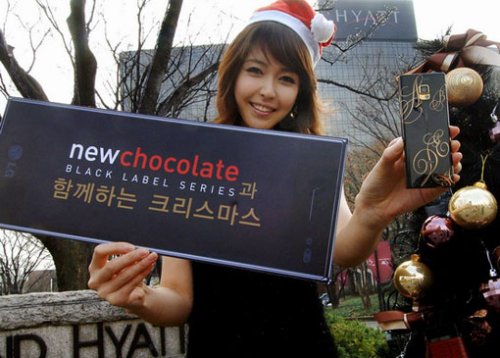 It's barely Turkey day here in the states and LG already has the Christmas spirit. The company has introduced a brand new LG BL40 Chocolate Christmas Edition that will be launched in the South Korean market on December 10th, 2009.
This version features a black color case with golden accents along with an 8-megapixel digital camera with Autofocus. You'll also get a voucher for a prize of up to 5-million Korean Won, which is around $4,000.

No info on whether this will show up in other countries or not.
BL40, chocolate, Christmas Edition, LG