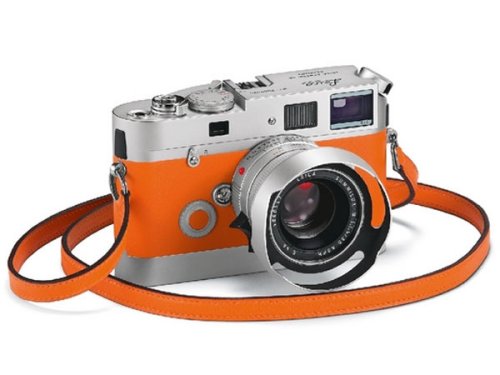 Leica has now confirmed the limited edition Leica M7 Hermes Edition. This is the second collaboration between Leica and Hermes and there will only be 200 of these limited edition Leica M7s produced, 100 will be in orange and 100 in green. Each camera will also feature a special sequential serial number between 001 and 200.
All of the control elements of the LEICA M7 Edition 'Hermès' have been manufactured exclusively in metal, and the back of the camera is finished in silver chrome. While the red color of the engraved AUTO and flash settings on the shutter speed dial have been replaced by the shade of the camera's leather.

The Leica M7 Hermes Edition will go on sale in the UK in December for £8,550 or about $14,300.
camera, edition, Hermes, Leica, M7