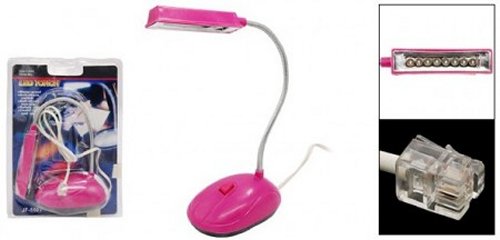 Here's something you don't see everyday. This eco-friendly LED lamp gets it's power directly from the socket that usually connects to your land line phone. The lamp has 8 LEDs bright enough to serve your needs, whatever they may be.
The best part is that it won't increase your electricity bill. Yes it looks like a piece of cheap plastic crap and it is, costing only $4.70, but hey it's powered by your phone jack. That's good enough for us.

Great for when the power goes out as this will still be powered.
lamp, LED, RJ11, telephone jack