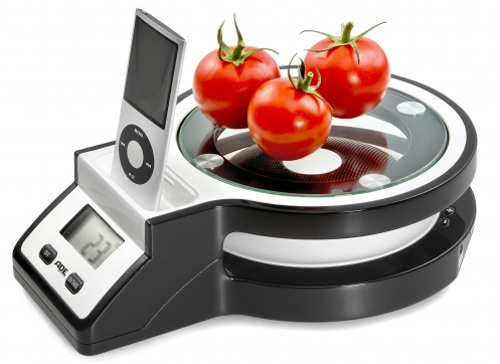 At last, you can measure kitchen ingredients and dock your iPod at the same time. Because you can't go anywhere without your iPod right?
And you no longer have to thanks to manufacturer Rihanna, who is working on this $100 kitchen scale due out next year. It sports an iPod dock and a 2W speaker under the glass platform. Your iPod displays the song while a black and white LCD displays the weight info.

I know you can't wait.
iPod dock, Kitchen Scale