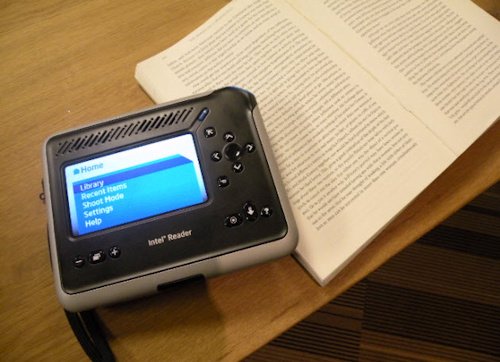 The new Intel Reader released today, is a compact camera-computer that takes photos of text and converts them into MP3s that it reads aloud in a synthesized voice.
It uses an Atom processor, a 5-megapixel camera and Intel's Linux-based Moblin OS, it converts text instantly when the picture is taken. Obviously it's designed for the visually impaired, but can also assist those with severe Dyslexia.

It looks like a great solution for them. Sadly, like most of these devices for the disabled, it's expensive at $1,500, but if you need it, it's well worth the price.
blind, camera, disabled, Intel Reader, reads, text