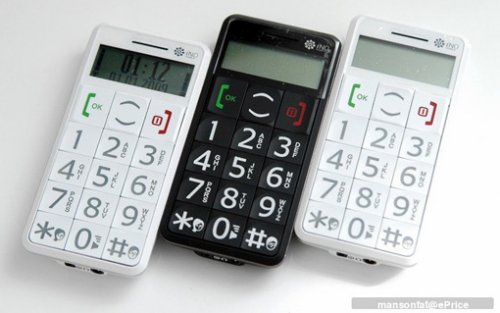 Kids need phones with large buttons because they don't yet have the ability to use small buttons. The elderly need large buttons because they've lost the ability. The iNo CP09 is a new GSM cell phone that's perfect for both kids and the elderly.
It features a basic calculator-like screen with a large font display, large buttons, FM radio, torch light, a headphone jack, and text messaging. There is also an SOS button for emergency situations. The phone will send a text alarm to a configured number and will call that number.

The iNo Mobile is available in Singapore right now for $78.
cell phone, elderly, iNo, Kids, mobile