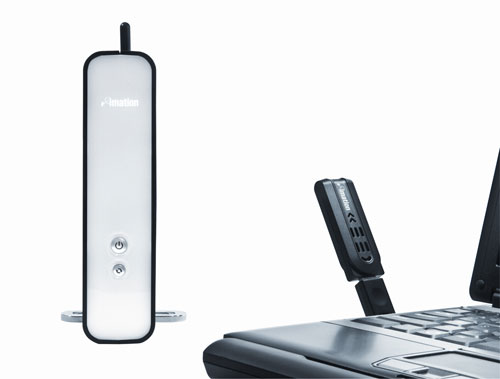 The economy and slow adoption haven't been kind to many companies in the wireless USB market. These facts have forced many of the largest out of the market altogether. Long after we first heard of wireless USB, we are finally getting the first HDD to use the tech called the Imation Pro WX.
The drive uses wireless USB connectivity with a 30-foot range. The computer the drive connects to has to use an included dongle for connectivity. Imation claims the wireless connectivity is good for data transfer speeds up to 15MB/sec.
The drive has 1.5TB of storage space and it is compatible with both Mac and Windows computers. The drive is available now for $449.99, which is a premium over a standard external drive. The wireless connectivity is certainly a cool feature though.
hdd, Imation, wireless USB