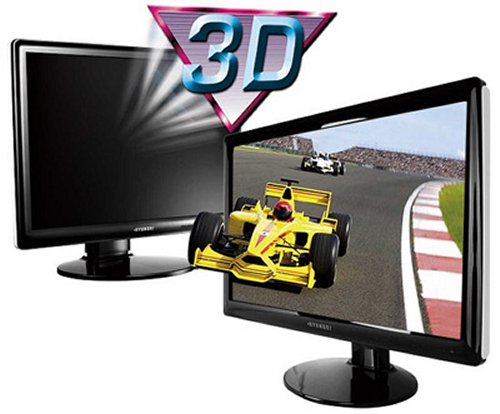 Hyundai has two new 3D LCD monitors for the European market. The 22-inch W220S and the 24-inch W240S. Both monitors come complete with polarized glasses to insure that you look your dorkiest while taking in that sweet 3D.
Some other features include a 1,000:1 contrast ratio, two 3W speakers, a D-Sub port, a DVI port and an HDMI port. The W220S has a native resolution of 1680 x 1050 pixels with a 5ms response time, while the W240S offers a higher resolution of 1920 x 1200 pixels with 6ms response time.

Both the W220S and W240S are now available in Europe for 500 Euro/$748 and 1,400 Euro/$2,095.
3D, Hyundai, LCD, monitors