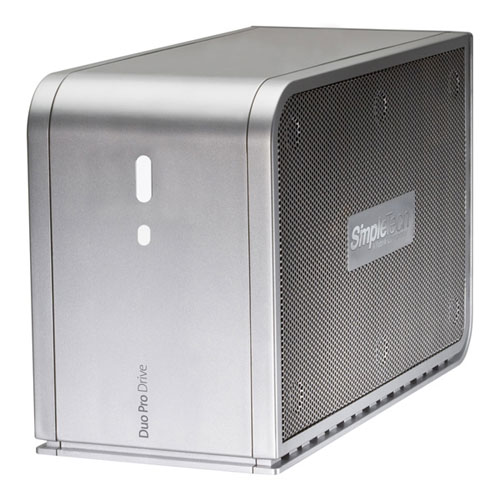 If there is one common truth about external storage solutions it is that you always use more capacity than you think you will. This is especially true of you are the type who produces and consumes lots of digital media. Hitachi has announced several new external storage devices boasting 2TB of space.
The external solutions include the SimpleDrive USB 2.0 storage solution selling for $249.99. It works with both Mac and Windows computers. Hitachi also crammed 2TB of storage inside its SimpleTech line of solutions. The SimpleTech Pro Drive has USB, FireWire 400/800, and eSATA connectivity to go along with its 2TB HDD for $299.99.
The Duo Pro Drive has two of the 2TB HDDs inside and supports RAID0/1 with eSATA and USB connectivity. The drive sells for $499.99. All of the storage solutions use the Hitachi Deskstar 7K2000 HDD inside. Hitachi also offers a $249.99 2TB internal hard drive kit.
External HDD, Hitachi