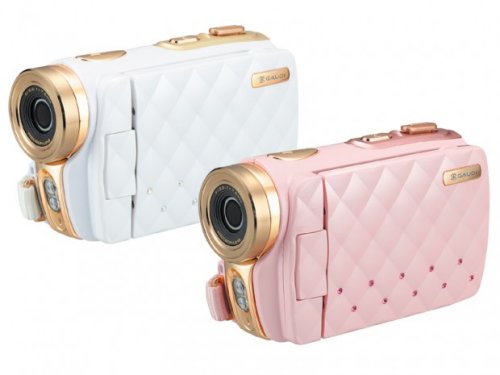 Here's yet another gadget aimed at women from a company who thinks that making it look like a cute little purse will have them selling like hotcakes. It looks soft and frilly and goes with your bag so of course you'll love it right? Probably not.
Japan-based electronics maker Greenhouse has announced the GHV-DV30HDLXW/P today, a video camera specifically designed for women. Obviously. It's available in two colors, white and…pink. Buyers will also get a cute pouch to match the color of the camera.

Greenhouse has partnered with fashion brand GAUDI to design this hideous thing. It features a 3-inch TFT LCD screen, 128MB of internal memory, SD/SDHC memory card support (up to 32MB), a miniHDMI port and a USB interface. It will record video in 1,280×720/720p resolution and at 30fps in (MPEG-4 AVC/H.264(MOV)).
The video camera will cost you $190 in Japan.
camcorder, Greenhouse, women