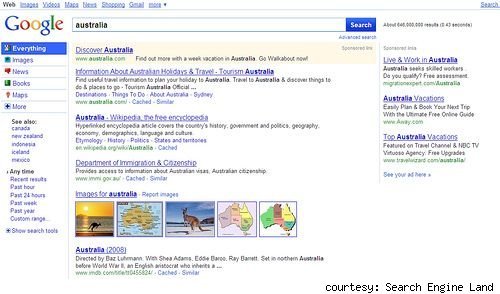 Google is doing just fine in the search business, so no one would blame them if they just left things as they were and kept raking in the dough. But it's nice to see that the search giant is still paying attention to details and willing to try some new things.
Google's vice president of search product and user experience recently stated that Google will soon begin testing of a new permanent sidebar on its results page. The new version allows you to narrow a search to specific categories, and is more attractive. Plus, the sidebar will be, conveniently and permanently displayed on the left side of the page.

It seems like a welcome addition to us here at the 'brick and it would help to filter through the gigantic pile of crap data that often comes up.
Google, search, Sidebar