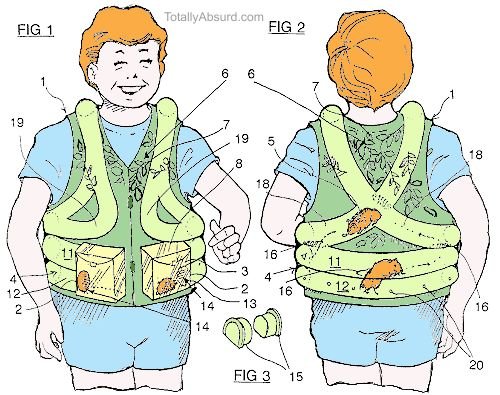 This Gerbil shirt will insure that you have no friends whatsoever, though it will make your gerbil happy. It was patented by some dude who really loved Gerbils and as far as I know it was never endorsed by Richard Gere, which explains the lack of a gerbil love tunnel crossing the border of this kids pants.
The Gerbil Shirt wraps around you, giving your little buddy plenty of room to run around. The interior surfaces are textured for traction and have air vents for easy breathing. How do you clean it? Just attach it to a faucet.

I wonder why it never caught on.
Gerbil Shirt, patent, pet