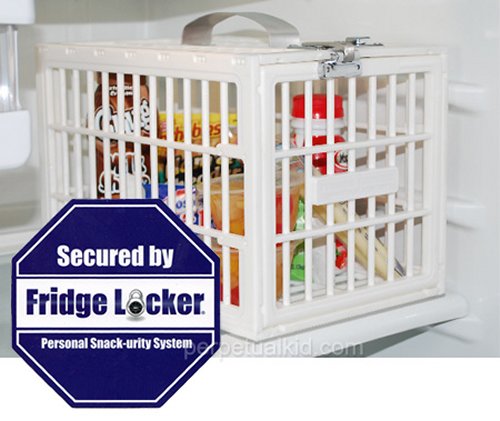 Ok this is clearly for you folks who have obese roommates that steal all of your food. Which you pay for. This thing ought to keep your food secure and out of Jabba's grasp. Great for helping you or someone else stick to your diet too.
Sure it looks like food jail, but your food is being protected not punished. And it's only $20 and fits inside your refrigerator, secured with a chrome metal lock which you can set to any combination you want.

Of course anyone hungry enough could just smash it, but they would be too afraid of damaging the snacks inside. No one wants a smashed twinkie.
cage, food, Fridge Locker, safe