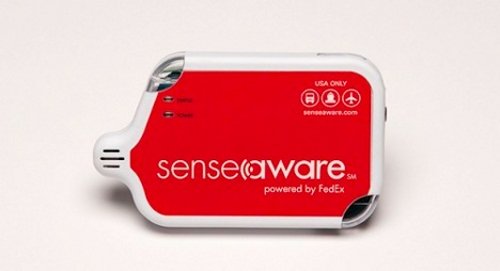 Your package is important. You must always protect your package. It hurts when your package is abused and kicked, which can result in you falling to your knees sobbing… I'm talking about your package, not the family jewels. Get your mind out of the gutter.
Never worry about your package again, with FedEX's SenseAware. It will give you much more useful info regarding your package, than the traditional tracking number does. The device uses an accelerometer, light sensor, cellular transmitter and a GPS receiver to gather and report data on how your package is being treated…Or mistreated. It even knows whether it was opened in the desired location. You can log on to the website and check out the info any time.

The service is pricey at $120 per month, but if you're shipping lots of sensitive stuff, it might be well worth it.
FedEX, info, package, SenseAware, track, tracking