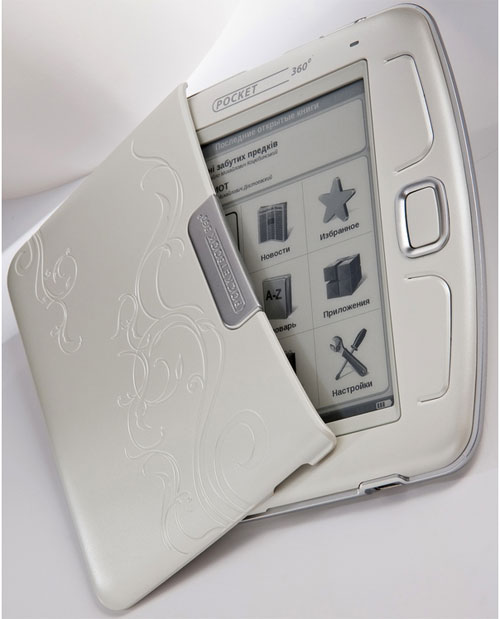 Many are predicting that some of the most popular gadgets this holiday season will be eReaders. With a wealth of new devices like the Kindle, Nook and others on the market, many will find a new eReader under the tree this year. Dulin is now offering a couple new eReaders in America.
The readers are the Pocketbook 360 with a 5-inch e-ink Vizplex display and a 400Mhz Samsung processor. Memory for the device is expandable to 32GB and it comes in black or ivory colors. The PocketBook 301+ is very similar.
It has a larger 6-inch e-ink display, uses the same processor, and has the same available memory. The 301+ can be had in four colors and can play music while you read. Both units are set to ship in the next two weeks.
eReader, gadget