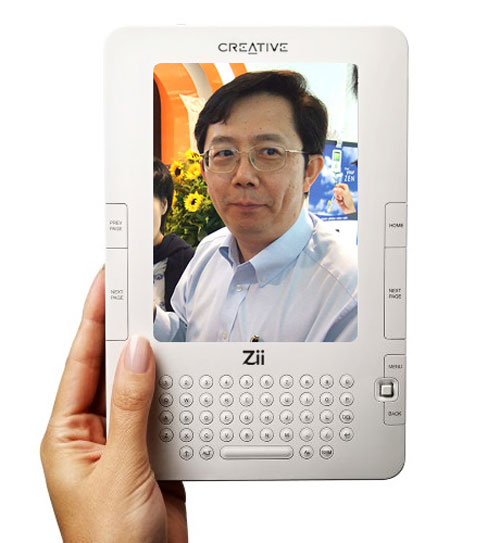 The eBook market is quickly getting as hot as the netbook market with new eReader coming to market all the time. Over the last few weeks, the Kindle has had its price cut and Barnes & Noble has announced the Nook. Today Creative has announced plans to bring its Zii MediaBook to market.
The MediaBook will be a touch screen device with a color screen that offers much more media functionality than existing products reports Creative. The MediaBook will let users surf the net, access Twitter, and Facebook.
The machine will also let users watch video, view photos, and more. The device will also feature a SD card slot, text-to-speech function and more. Creative is in talks with content providers to get newspapers, magazines and other content types to the machine.
Creative, ebook, eReader, zii