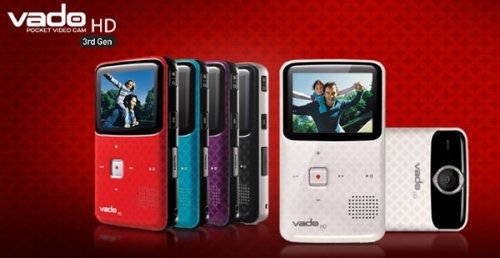 Here's some good news if you've found the previous two models of Creative's Vado to be a bit lacking. The company has just announced a new 3rd gen model. Looks like most of the specs are the same, but Creative is promising improved low light video recording and manual exposure adjustment.
You'll also get a new motion detection mode, support for an external stereo mic, a headphone output, and you'll still be able to take some still photos too. Now you can also expect Mac and PC compatibility out of the box. Comes in five glossy colors with one capacity option: 4GB.

It will run you $179.99.
Creative, HD, Pocket Camcorder, Vado